Practical Tools, Innovative Concepts
Would you like to learn more about how RedCard can help accelerate your Sales Organization's success in today's innovative connected world. Are you interested in learning how you can join our team? 

We deploy practical tools, and innovative concepts that are easily adopted by high-performance sales teams selling complex solutions into highly competitive markets.

Our contact information appears below. We look forward to hearing from you.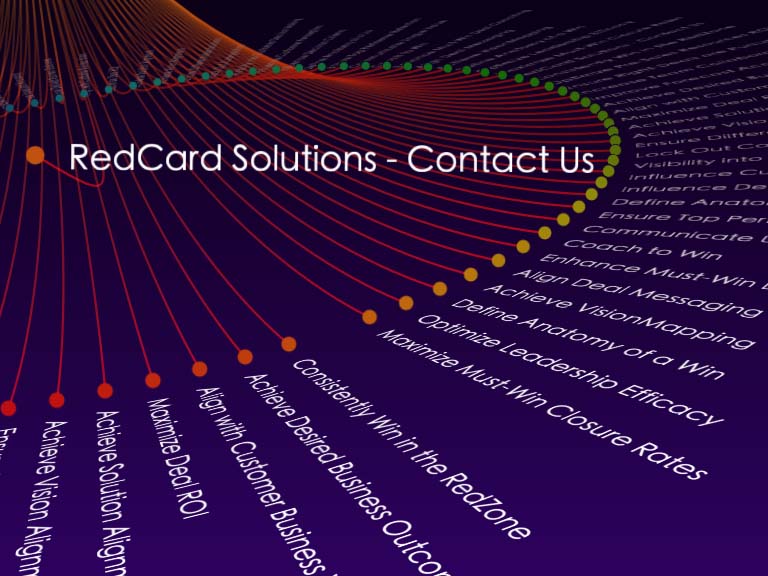 Contact Us
RedCard Solutions
22603 La Palma Avenue
Suite 307
Yorba Linda, CA. 92887

Phone....: 714-660-9203
Fax.........: 714-660-9238